About this project
The UTM "Because We Care" Chancellor's Fund aims at providing a temporary respite to UTM students in need of financial assistance throughout their studies in the university.
The fund helps local UTM undergraduate students at both UTM Johor Bahru and Kuala Lumpur campuses manage their daily provisions in campus, covering
• Meals – breakfast, lunch and dinner
• Food and sundry items – bread, biscuits, milk, fruits, etc.
• Toiletries – toothbrush and toothpaste, shampoo, soap, etc.
The fund also covers contingencies and unforeseen circumstances, such as Medical expenses which go beyond the scope covered by existing financial assistance schemes under UTM.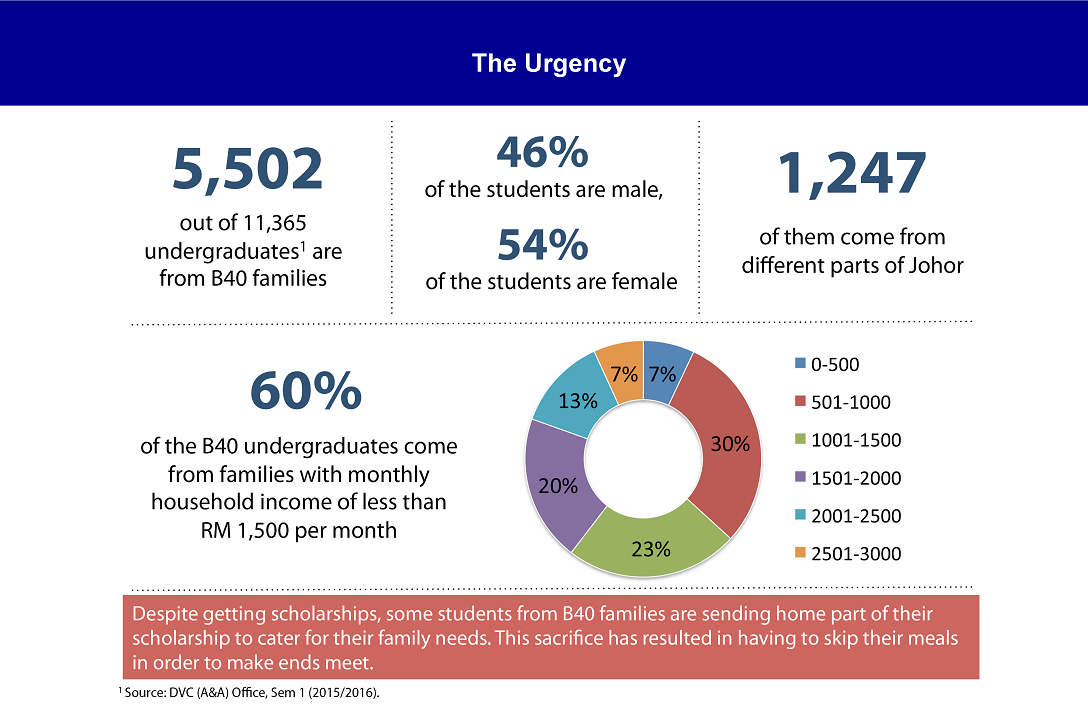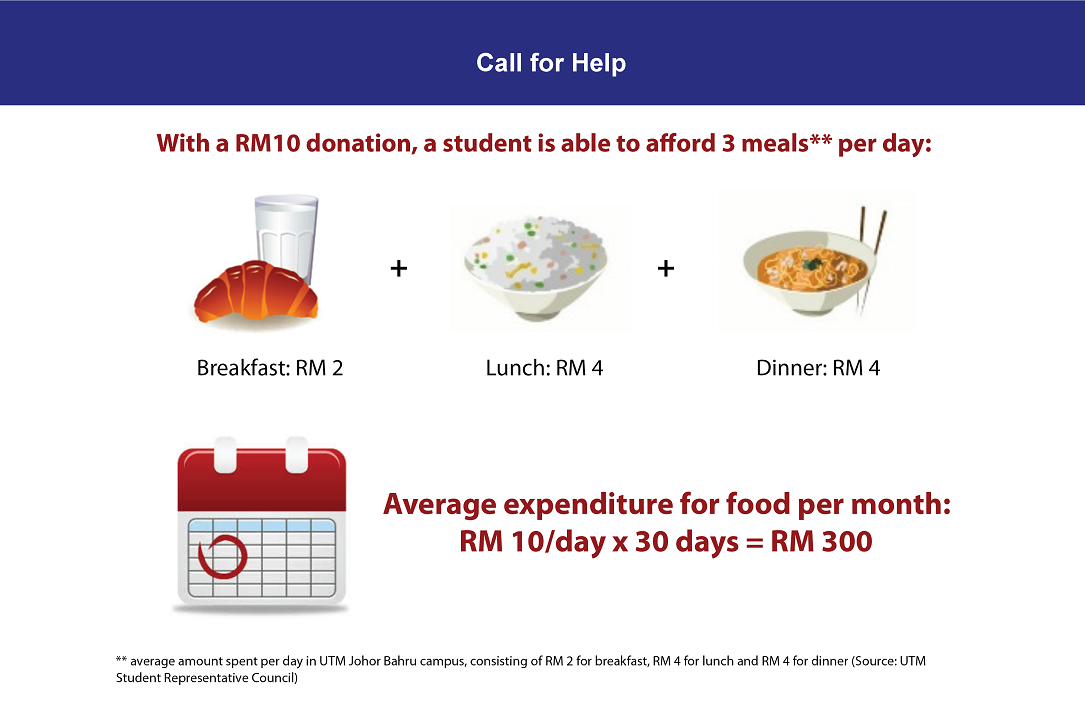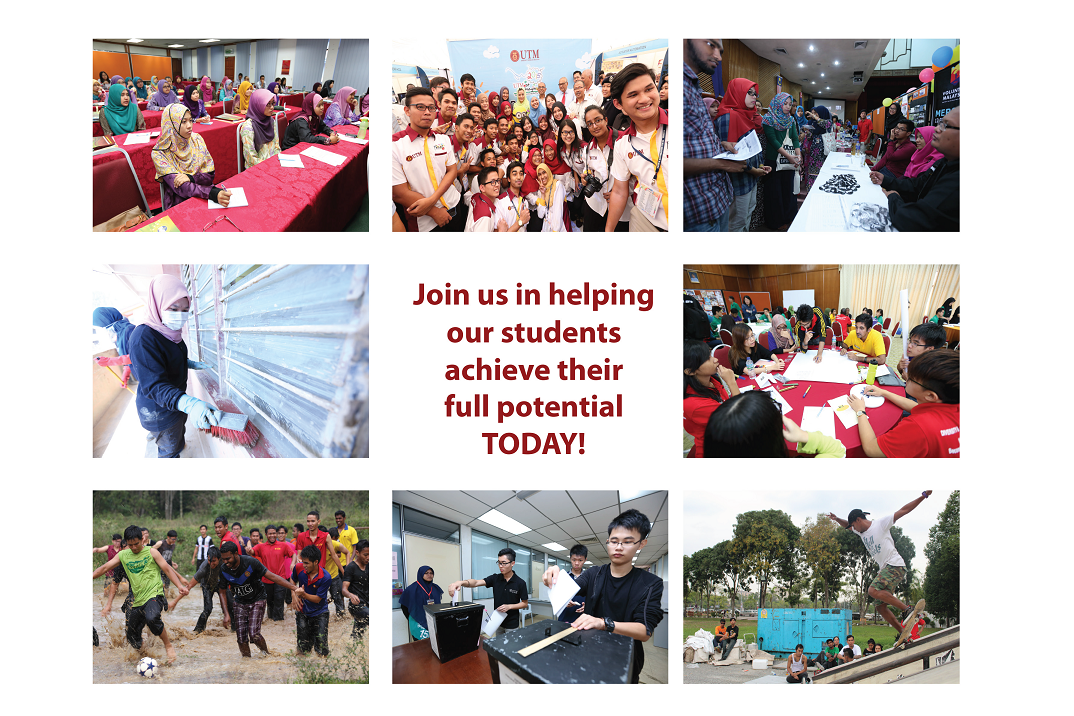 Risks & Challenges
-
FAQ

Have a question? If the info above does not help, you can ask the project creator directly.